【AGENT WANTED!】
Are You Interested In Being Our Agent? You're welcome to contact us
News
2023-03-15
Botheven, Ready to Showcase Innovation and New Developments During K 2022
After 3 years of forth and coming due pandemic full of new challenges, the biggest exhibition in the plastics and rubber industry is just around the corner.
Many manufacturers are presenting the hard work they have put into new technologies during these 3 years, always have better performance and quality options for customers around the world.
Botheven is the leading PP woven bag machinery manufacturer in Taiwan, therefore for them is a must to participate in K 2022, in which edition by edition they are presenting new equipment, new ideas, and solutions for their customers, as we know they are specialized in customization, which makes them be able to provide flexible and more solution for customers depending what is customer goal for their production line output.
As is well known, Botheven has been focusing on their solution for PP woven bag top hemming, which they have 3 successfully machines that have as futures and main advantages their high automation level, outstanding clean-process in order to avoid contamination and also reducing human labor, which makes them be in the vanguard in the industry.
These models previously mentioned can be checked below for more details:
1. Fully Automatic Bag Top Hemming Conversion Line
In Line Cutting → Liner Inserting → Sewing → Bag Top Hemming
MODEL:Liner - Hemming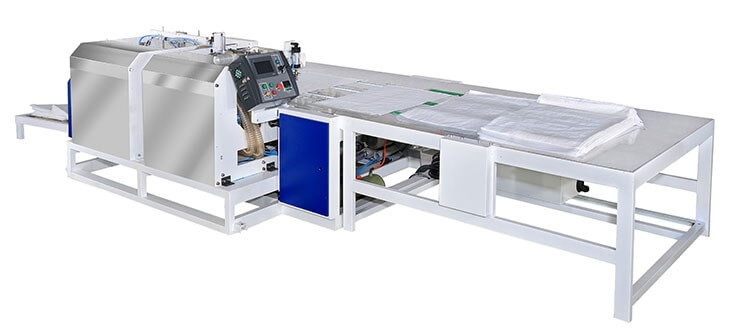 2. Fully Automatic Bag Top Hemming
Including Cutting → Sewing → Bag Top Hemming
MODEL:HEMITEC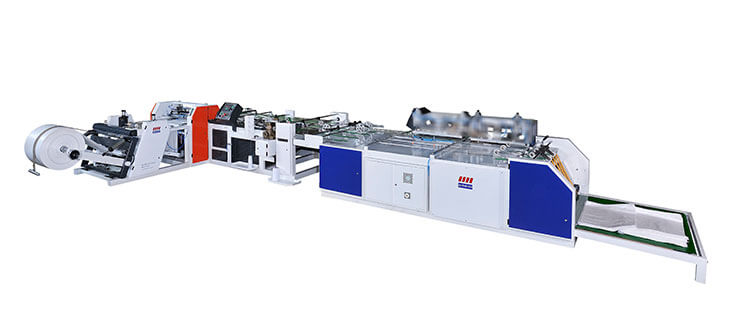 3. Liner Aligning & Hemming Machine For PP Woven Bag
MODEL:Top-Hem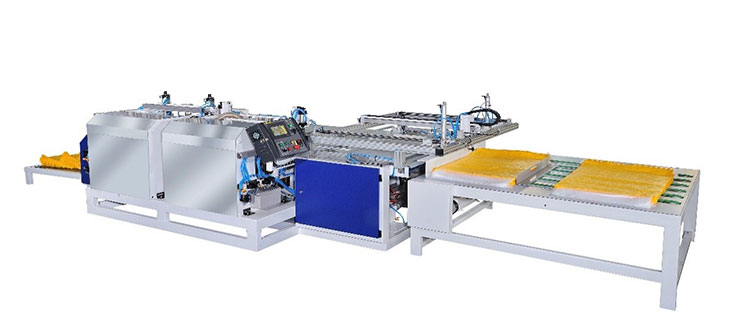 For Botheven's team it is a great opportunity to be part of K 2022, since there is the best chance to continue the development of new markets worldwide specially Europe, also they are with high expectations to see customers that already are using their machines and discuss new projects and developments.
Botheven as the leader PP woven bag machine manufacturer in Taiwan, they are always seeking better solutions to overcome challenges, also their response time has been an example in the industry, even though there have been some difficulties during a pandemic, they always find solutions such as their remote real-time technical support which during pandemic were one of the pioneers applying it, been an amazing success for them and also their customers, doesn't matter their geographical location.
If you are looking for a reliable PP woven bag-making manufacturer but also a partner, you can contact them in the links below, and one of their Sales specialists will help you to solve your questions and also suggest you the best options for your production line. Also welcome to VISIT Botheven at K 2022.
Visit us at K 2022 Booth: Hall 12 / A02-08